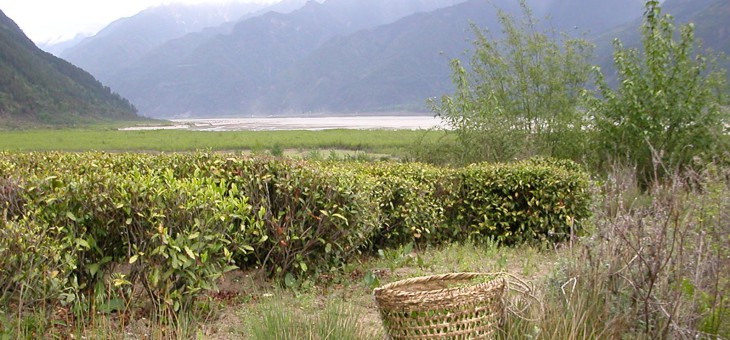 It is not a big surprise that tea is most common beverage in Tibet. Yes, no problem. Black tea from Chinese Yunnan province mixed with Yak butter and salt. This is the famous drink prepared in Tibetan families for ages. But we are talking about green tea manufactured in very remote place called Yigong Lake in altitude 9,000 feet.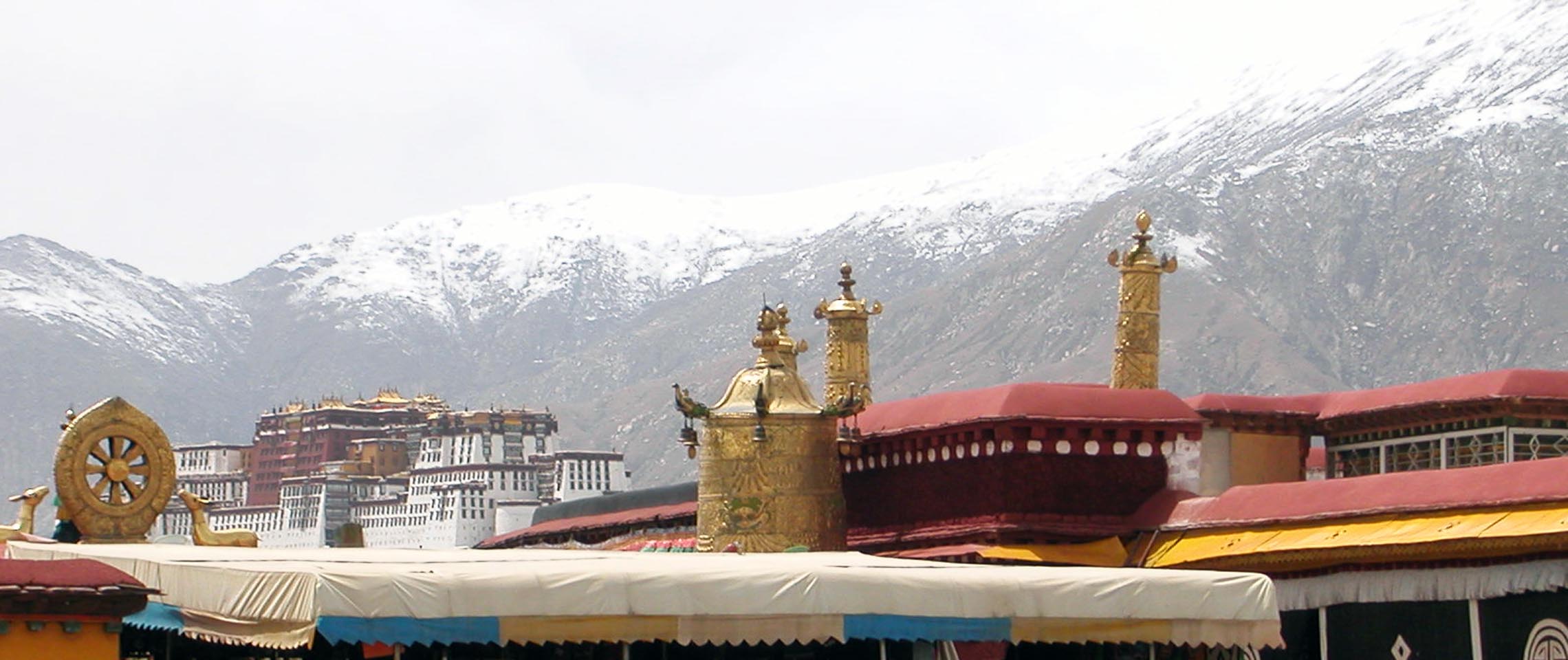 Potala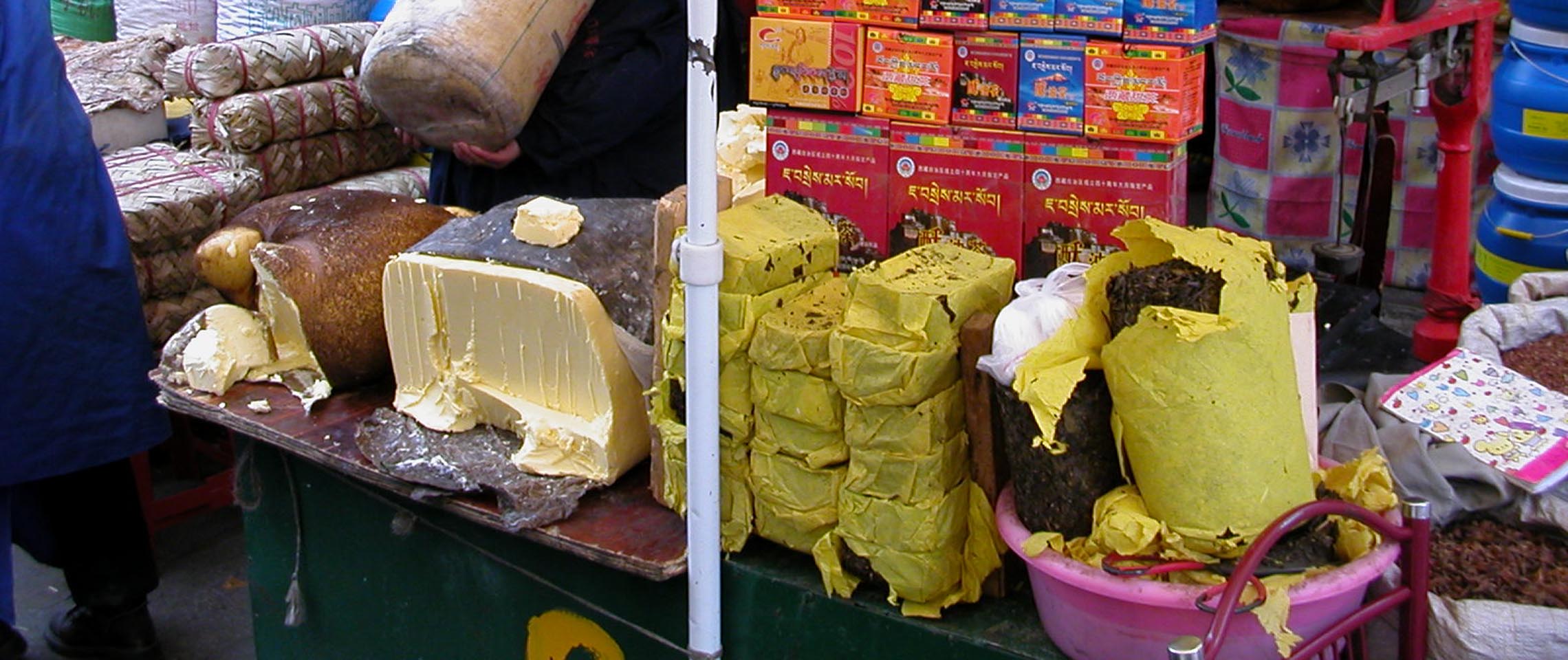 Yak butter and cheap Chinese tea of lowest grades in the market in Lhasa.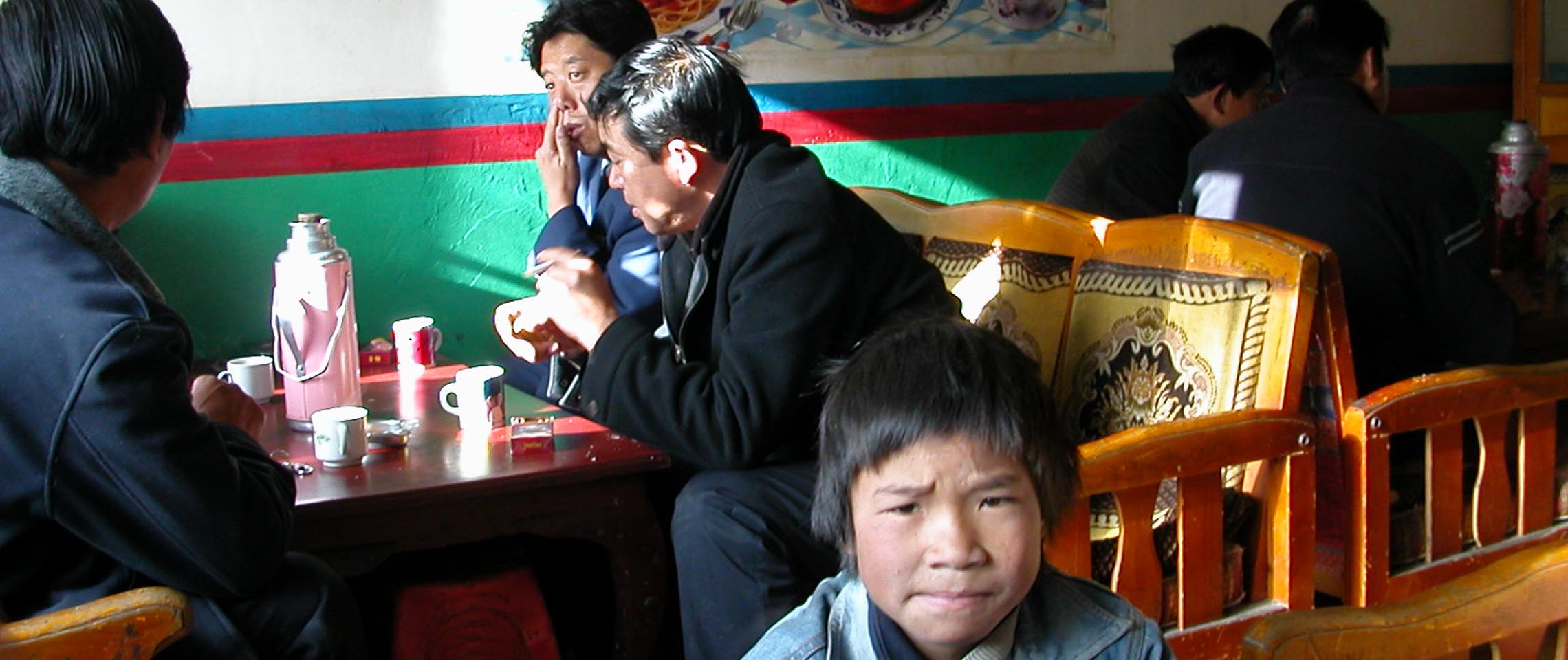 Tibetan tea room.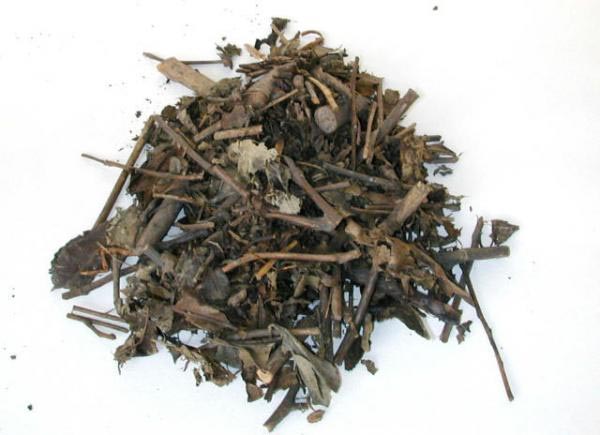 Not only tea stalks but little branches in the poor tea imported to Tibet.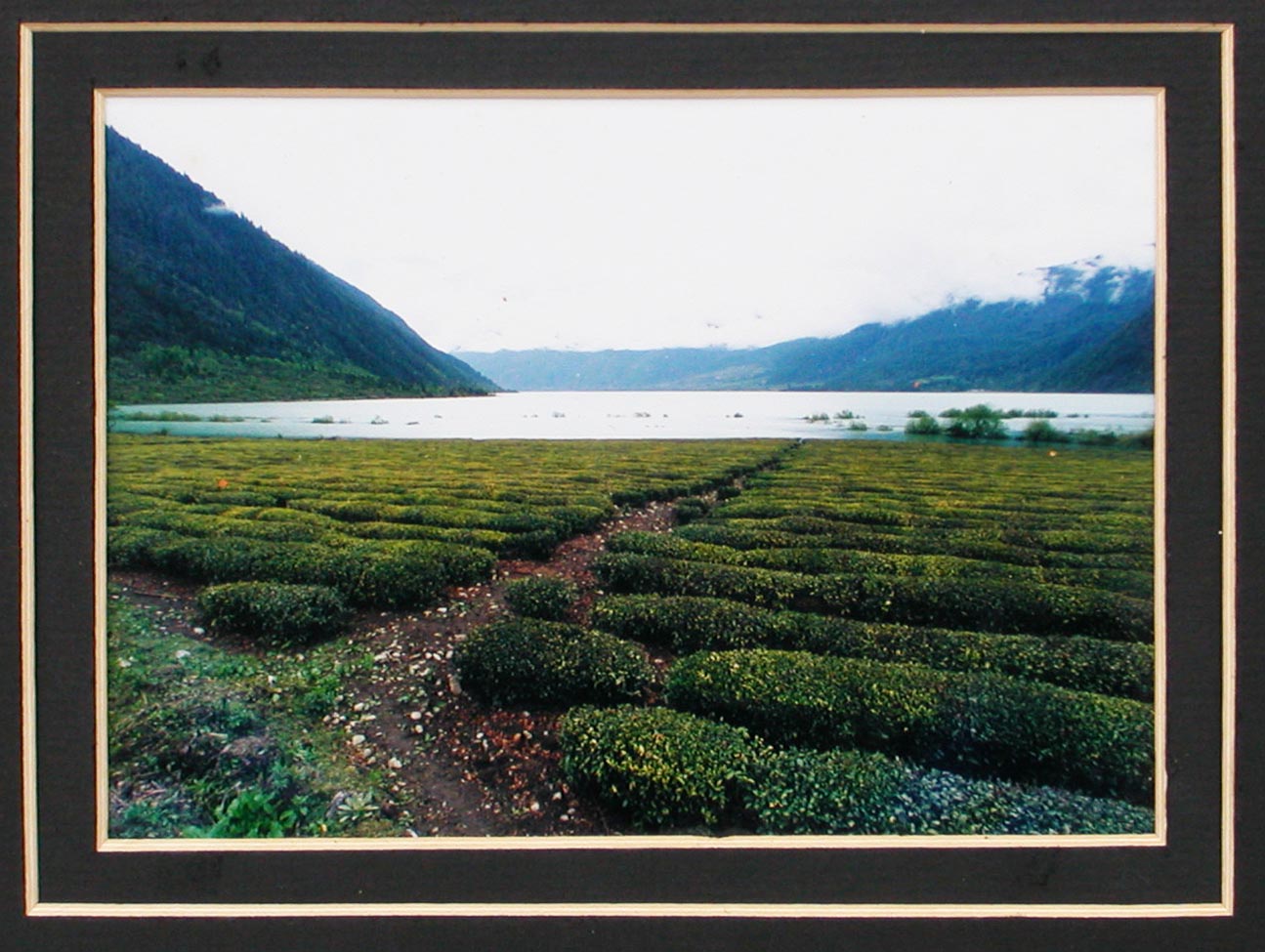 This picture of beautiful tea garden which was on the wall in the high Chinese official office has inspired us. We decided to find it.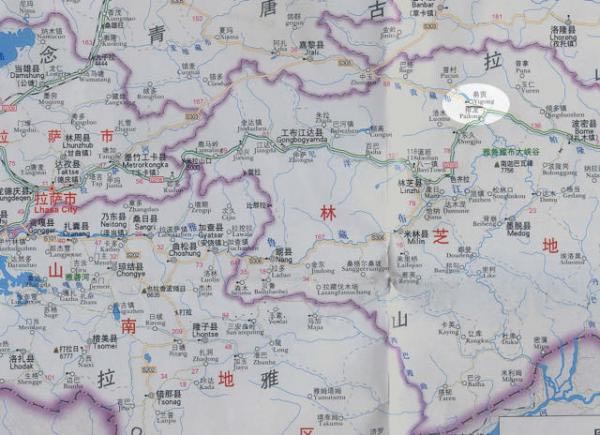 Little light spot in the right upper corner is the place where the only green tea garden is situated.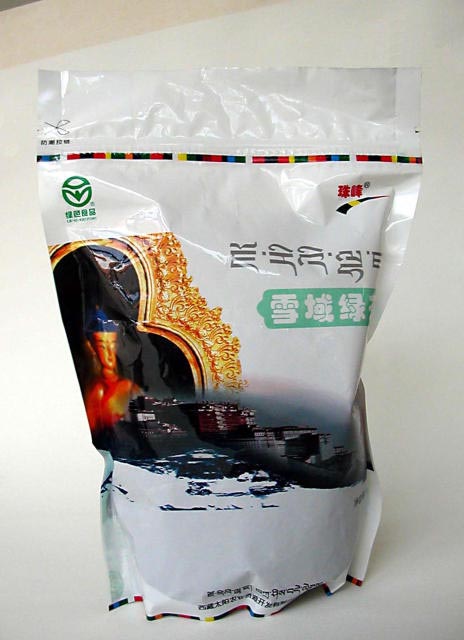 Green tea from Tibet is ofered only to Chinese high officials in modern sealed packings.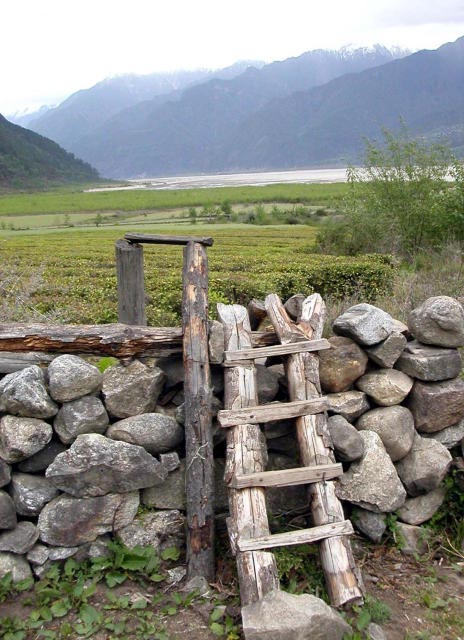 Tea bushes are protected by stone walls so local cattle and wild deers cannot pasture fresh leaves.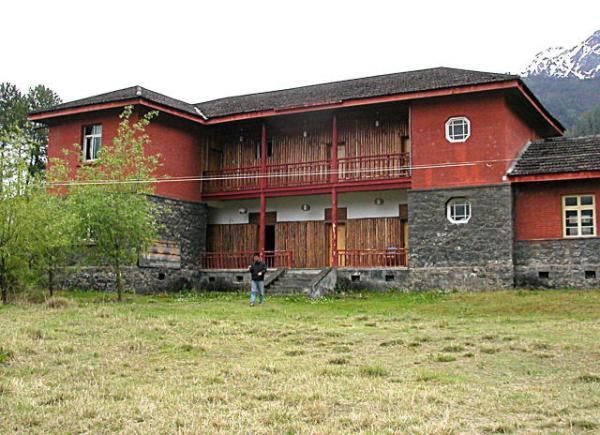 Maozedong once visited this place and decided to grow tea here. His summer house is stil there.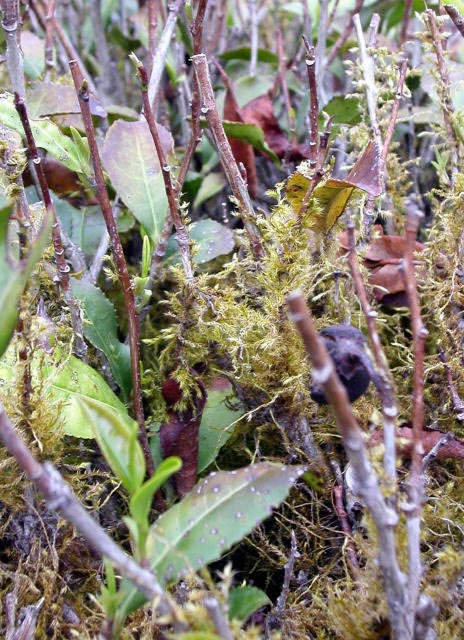 Because tea garden is in altitude 9,000 feet there is a lichen on the branches.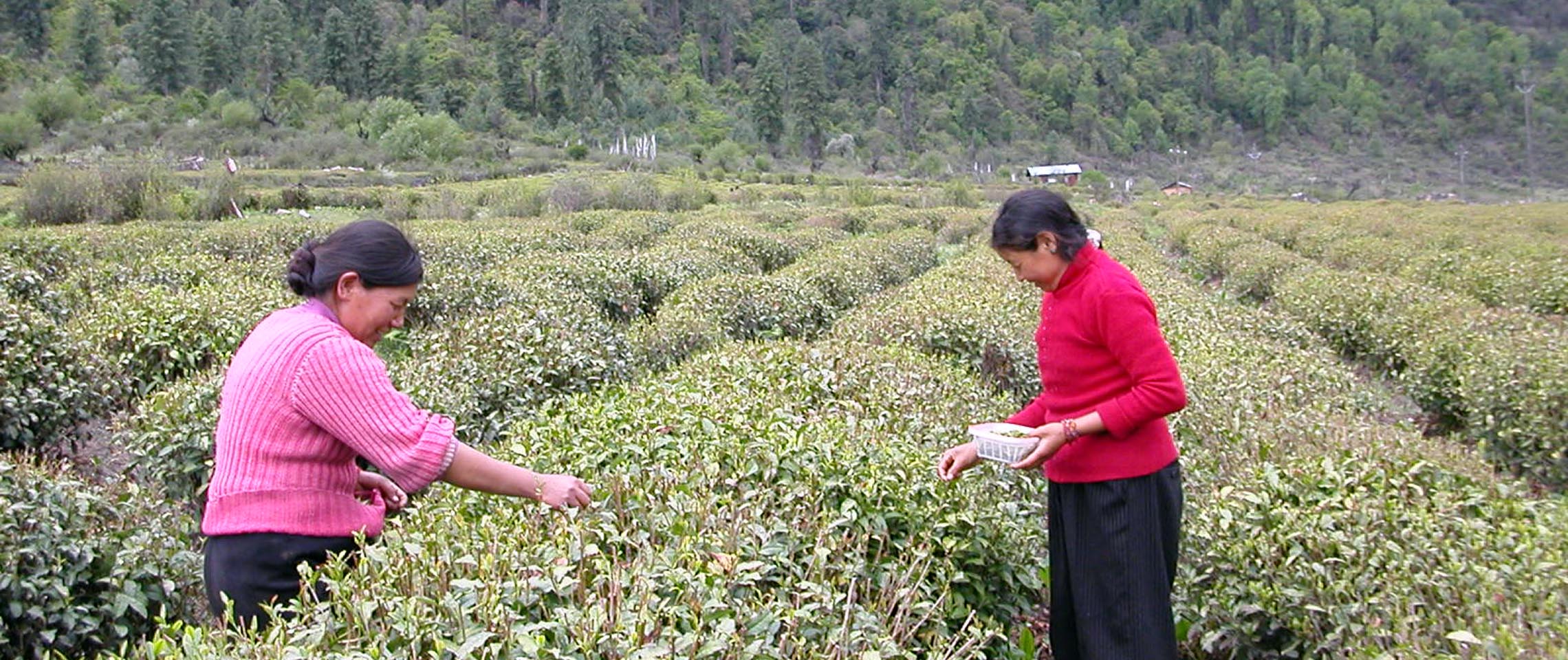 Tea leaves are plucked during the day but in only very small amounts.
Processing is situated in modern houses and starts in the evening.
Pans for shaping are heated from outside.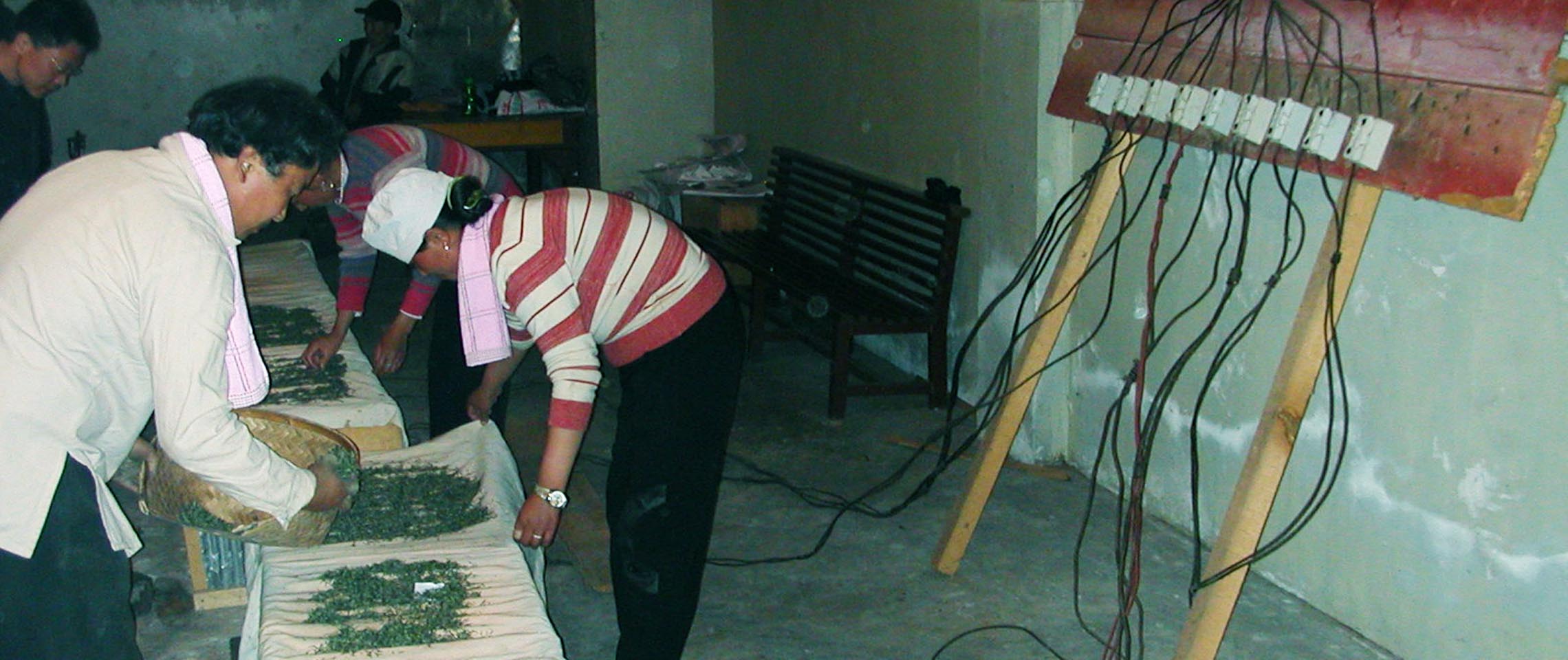 Final drying and shaping is processed in the night on electric heaters.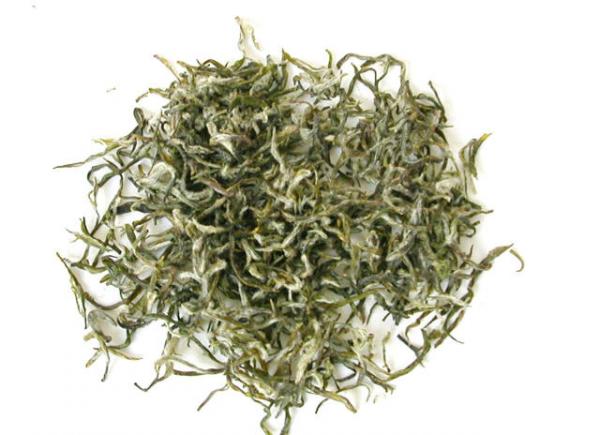 But the final tea is really delicious. It is called Mao Jian but not because Maozedong. Mao means "hairy" buds.
Experienced and photographed by Ales Jurina.